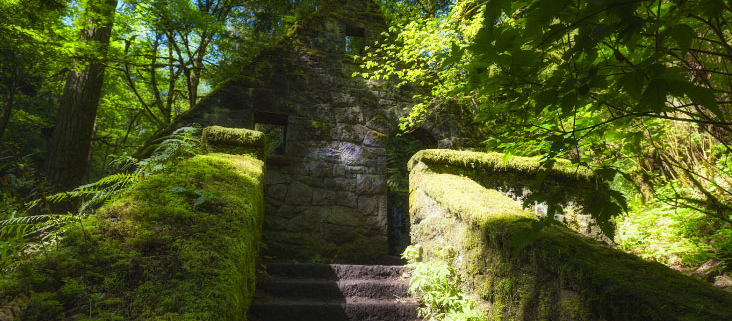 Close-to-Home: Forest Park's Trails in the Time of Coronavirus
Articles shared from  The Forest Park Conservancy
Please note: As the issue of park access and facilities related to COVID-19 is rapidly evolving, FPC recommends community members adhere to all guidelines and recommendations from the Centers for Disease Control and Prevention (CDC) and your local public health officials for the most up-to-date information.

With restaurants, gyms, community centers, schools, swimming pools, and other community gathering places closed down to slow the transmission of COVID-19, we're reminded of the incredible value of our nearby public lands, trails, and local parks. This pandemic may continue to physically separate us from each other, but nature and time spent outdoors can help sustain us —emotionally and mentally—in these difficult times.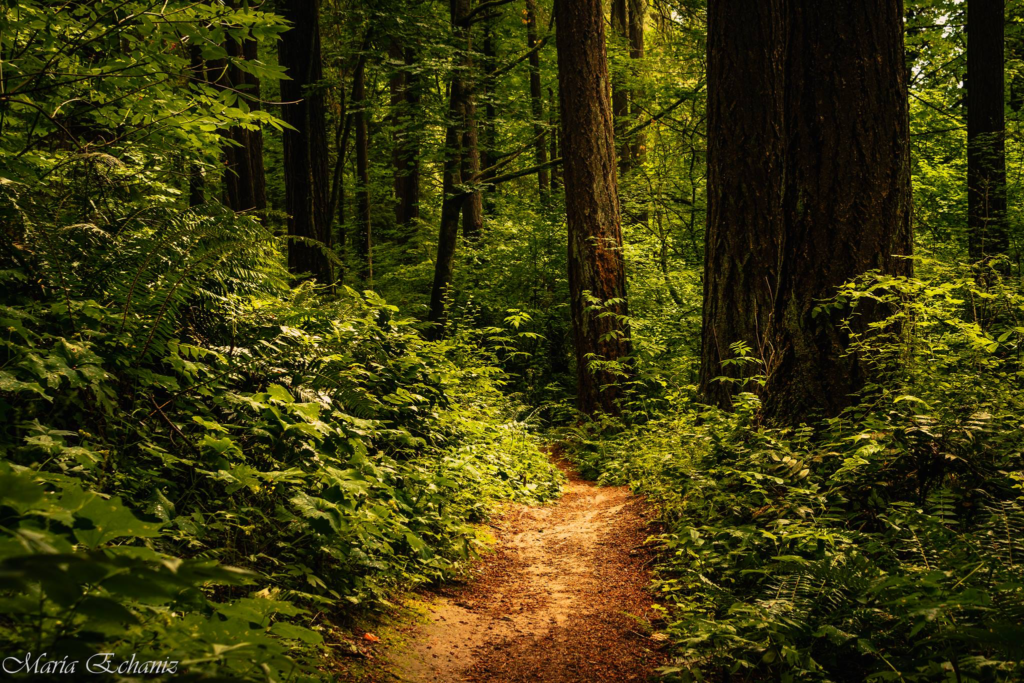 Numerous studies have shown that exercise in nature, green spaces, and local parks can make us healthier by reducing stress hormones, enhancing our focus, improving our mood and energy, enhancing quality sleep, and overall sense of well-being. Research is also showing that it boosts our immune system, lowers blood pressure, accelerates healing and may even help prevent some cancers.
Dr. Suzanne Deschamps of NW Permanente shared with FPC that there are studies in Japan, where "shinrin-yoku" or "forest-bathing" is treated as preventive medicine, that found areas with greater forest coverage have lower mortality rates from a wide variety of cancers.
However, right now it is important for our health to practice safe social distancing in outdoor spaces and on trails. While it can be possible to maintain the necessary distance, it is important to be mindful.
Should I Be Using Forest Park's Trails Right Now?
We encourage our community of Forest Park users to get outside in nature but to do so responsibly. For many of you, getting outside in nature and Forest Park means social time spent with friends. However, the CDC is recommending the opposite. We must thoughtfully maintain our own physical and mental health while being mindful to not endanger other people in our communities.
Below is some advice on observing social distancing while using trails:
Follow CDC's guidance on personal hygiene prior to heading to trails — wash your hands, carry hand sanitizer, do not use trails if you have any symptoms, cover your mouth and nose when coughing or sneezing, etc.
Observe at all times CDC's minimum recommended social distancing of six feet from other people, with the exception of family members. Practice it at home so that you know what it looks like. It may feel strange or awkward on the trail, but these are strange times.
Let other trail users know you are present to allow proper distance. Step off trails to allow others to pass in order to keep the minimum recommended distances at all times. You can signal your presence with your voice or bell.
Stay hydrated — bring your own water bottle as public drinking fountain options are no longer in operation.
Bring a bag for trash, and poop bags if you are visiting with your dog. Leave no trash and take everything out. Both Portland Parks and FPC staff will be stretched in the coming months, so please do everything you can to keep the trails in good condition.
It is more important than ever to keep your dog on a leash at all times in Forest Park. To ensure social distancing recommendations are followed, dog owners should be careful to maintain 6 ft of distance from other dogs and persons.
Be extra cautious. Medical professionals are very busy. Please do not take risks that may lead to the need for health care.
Have a backup plan in mind. If you arrive at a trailhead and it looks crowded, be prepared to try somewhere else. Here's a map we prepared that shows 19 access points in Forest Park.
As we navigate these unprecedented times as a community, we ask you to make decisions from the perspective of the most susceptible people in our community. We will miss seeing you at our volunteer events and on the trails, but we will gladly make this temporary sacrifice to protect our community, and we hope you will do the same.
Forest Park Conservancy's Response to COVID-19: How we're protecting staff and volunteers.

Additional Resources for Trail Users:
Portland Parks and Recreation: Trail Closures and Delays
Keeping a Safe Social Distance in Parks and on Trails During the COVID-19 Pandemic
---
The Orthopedic & Sports Medicine Center of Oregon is an award-winning, board-certified orthopedic group located in downtown Portland Oregon. We utilize both surgical and nonsurgical means to treat musculoskeletal trauma, spine diseases, sports injuries, degenerative diseases, infections, tumors and congenital disorders.
Our mission is to return our patients back to pain-free mobility and full strength as quickly and painlessly as possible using both surgical and non-surgical orthopedic procedures.
Our expert physicians provide leading-edge, comprehensive care in the diagnosis and treatment of orthopedic conditions, including total joint replacement and sports medicine. We apply the latest state-of-the-art techniques in order to return our patients to their active lifestyle.
If you're looking for compassionate, expert orthopedic surgeons in Portland Oregon, contact OSM today.
Phone:
503-224-8399
Address
1515 NW 18th Ave, 3rd Floor
Portland, OR 97209
https://orthosportsmed.com/wp-content/uploads/2020/07/forest-park-portland.jpg
539
732
orthosportsmed
https://orthosportsmed.com/wp-content/uploads/2015/01/osm-header-vs7.png
orthosportsmed
2020-07-19 14:51:10
2020-07-11 14:51:34
Close-to-Home: Forest Park's Trails in the Time of Coronavirus