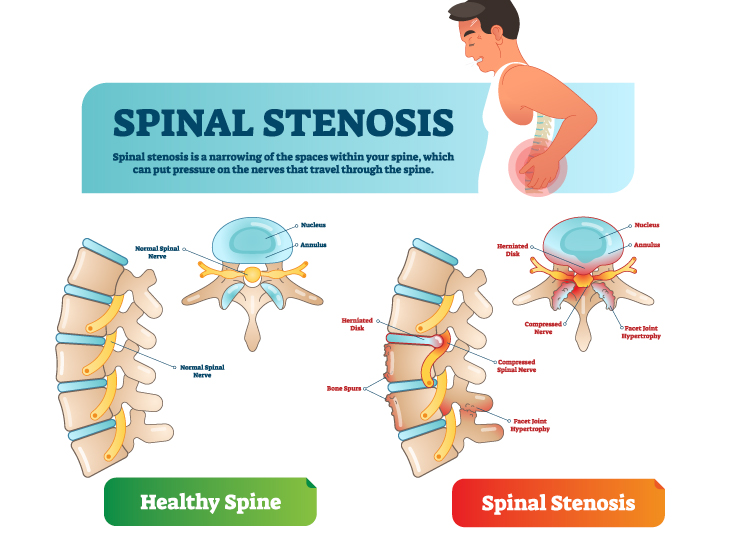 From WebMD
Cervical Spinal Stenosis
Spinal stenosis is a condition, mostly in adults 50 and older, in which your spinal canal starts to narrow. This can cause pain and other problems.
Your spine is made up of a series of connected bones (or "vertebrae") and shock-absorbing discs. It protects your spinal cord, a key part of the central nervous system that connects the brain to the body. The cord rests in the canal formed by your vertebrae.
For most people, the stenosis results from changes because of arthritis. The spinal canal may narrow. The open spaces between the vertebrae may start to get smaller. The tightness can pinch the spinal cord or the nerves around it, causing pain, tingling, or numbness in your legs, arms, or torso. Read more
https://orthosportsmed.com/wp-content/uploads/2020/08/What-is-Spinal-Stenosis.jpg
539
732
orthosportsmed
https://orthosportsmed.com/wp-content/uploads/2015/01/osm-header-vs7.png
orthosportsmed
2020-08-20 08:24:05
2020-11-22 20:21:43
What is Spinal Stenosis?