Charles J. Petit, MD
Board-Certified Orthopedic Surgeon
Specialty: Sports Medicine & Joint Replacement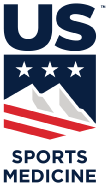 Graduated from Yale University in 1999 where he was captain of the men's basketball team. He then attended UC San Diego School of Medicine, after which he completed his orthopedic surgical residency at the Harvard Combined Orthopedic Residency Program. He received advanced training in sports medicine and knee, shoulder, and hip arthroscopy at The Steadman-Hawkins Clinic in Vail, Colorado where he was an associate team physician for the Denver Broncos and the US Ski and Snowboard Teams.
From 2009 to 2014, Dr. Petit was in private practice in Hood River and The Dalles. He remains an active assistant team physician for the US Ski and Snowboard teams. His practice focuses on the arthroscopic treatment of knee, shoulder and hip injuries in athletes of all ages.
Dr. Petit is one of only a few surgeons in the northwest who is an expert in arthroscopic hip surgery. He also has a very strong background in joint reconstruction including knee and hip replacements, as well as complex shoulder reconstruction. In his free time, Dr. Petit enjoys flyfishing, basketball, snowboarding, and mountain biking.
Steadman-Hawkins Sports Medicine Fellowship, Vail, CO
Knee, Shoulder, and Hip Arthroscopy; Shoulder Reconstruction
Class of 2009
Harvard Combined Orthopaedic Residency Program, Boston, MA
Beth Israel Deaconess Medical Center, Boston, MA
Internship in General surgery, 2003-2004
University of California, San Diego, School of Medicine
Yale University
Research
Yale University, Department of Economics
Senior thesis: Efficiency Gains Derived from Horizontal Integration in the Hospital Industry
Analyzed the current state of the hospital industry, the specific trends and obstacles affecting the horizontal integration wave, and the outcomes of hospital mergers and acquisitions
Steadman Hawkins Sports Medicine Fellowship
Petit CJ, Briggs KK, Ho C, Steadman JR. Prospective evaluation of high field dedicated extremity MRI diagnostic capability for meniscal injuries by age, acuity, and previous surgery.
Submitted for publication
Hospital/Surgical center Affiliations
Legacy Good Samaritan Hospital, Portland, OR
Providence Portland Medical Center, Portland, OR
Northwest Ambulatory Surgery Center, Portland, OR
Plaza Ambulatory Surgery Center, Portland, OR
Harvard Combined Orthopaedic Residency Program
Core-curriculum organizer for Sports Medicine (2006-2008)
Class representative for Residency Review Committee (2005-2006)
University of California, San Diego, School of Medicine
Liaison Committee on Medical Education (2002)
Executive Committee for Admissions (2002)
Senior Student-Mentor (2002)
Coordinator of DOC AIDS program (2000)
Yale University
Yale Varsity Basketball: Letterman (1995-1999), Captain (1998-1999)
Zeta Psi Fraternity: Treasurer (1998), Rush Chairman (Spring 1996)
On-Site Shoulder Specialist
Dr. Petit treats a variety of shoulder conditions including:
AC Joint injuries and AC Separation
AC Joint Arthritis
Proximal Biceps Injuries
Biceps Tendonitis
Clavicle Fractures
Calcific Tendonitis
Frozen Shoulder
Labral Tears
Multidirectional Instability
SLAP Tears
Rotator Cuff Tears
Shoulder Dislocations and Instability
Shoulder Arthritis
Shoulder Fractures and Proximal Humerus Fractures
Subacromial Impingement
Dr. Petit,

I can't thank you enough for everything you've done for me over the past year and a half. It hasn't been an easy journey, but your careful expertise and kindness have made all the difference. Thank you for your patience.

I sincerely appreciate all you have done. You've given me the gift of being able to walk and even run again. I've seen a lot of doctors in my lifetime, but you've been my favorite doctor. You are truly the best and I'm so thankful for you!

S. A.
---
Dr Petit was a huge help when I ruptured my quadriceps muscle last year. He and his office staff got me in quickly for an eval, and worked to squeeze me in for the surgery right away so that scar tissue didn't develop and my healing process would be shorter. I am back to full strength and grateful to Dr Petit and his team for their help. Highly recommended!

Jake L .
---
Dr. Petit and my OR Team,

Thank you very much for such an amazing surgery experience! I felt very safe and secure. Very cared for — and your facility is amazing. I am doing well and making amazing process with my shoulder.

My nurses were very helpful and caring and my anesthesiologist saved my life. 🙂 Loved her so much and of course Dr. Petit must have done an amazing job as my recovery is painful, but progressing everyday with strength. My PT says he sees a 100% recovery and usable shoulder. Very grateful!

Thank you, Candy C .
---
Friendly, respectful, professional, and knowledgeable. Highly recommend!
---
I unfortunately tore my quad tendon and was referred to this clinic. My primary Doctor here was Dr. Charles Petit. He was very nice and gave great care leading up to my surgical procedure.

He has a great resume having worked with the Denver Bronco's as well as the US Ski & Snowboard team.

The treatment at the clinic the day of procedure friendly, professional, and caring. At every point the staff showed great care and consideration and was smooth every step along the way.

After my procedure they were very attentive and on point comforting me and making sure I was pain free. Release wasn't rushed and was they gave me time to fully feel ready to leave.

With this being my first full blown surgical procedure I must say they made it as smooth and easy as possible. I would definitely recommend them.
---
Dr. Pettit and staff are truly wonderful. I appreciate the friendly demeanor of everyone while I'm dealing with this injury.
---
Dr Petit and Dr Patillo are truly the best. Very knowledgeable and caring professionals. Broken bicep, run in with a table saw and totally back to normal never thought I would have motion like I use to.
---
I love my Dr. Petit, he has helped me so much . I know he has my health issues, and trust him completely. Jennifer ( his surgery scheduler) is the best, I call her with my concerns, she always contacts me the first day. And last but not least, the front office staff is wonderful.
---
When my (stay at home dad!) husband ruptured his Achilles playing soccer, we called OHSU and got him in quickly for an assessment. Unfortunately the surgeon was out till late October. Feeling as though time was of the essence, I called around to find him a surgeon with availability. We met with Dr. Charles Petit and were hugely reassured by his calm competence. He immediately diagnosed the major tear and scheduled surgery for the following Friday. No messing about with MRI, no ambiguity. This guy does hundreds of these surgeries a year and he knew right away what the problem was, and how to get my husband back in the saddle for soccer in 2017. Not only that, but the surgery and post op was good class, plus he called us at home on Sunday night to make sure my husband was doing well. The best possible experience from a true pro.
---