Charles J. Petit, MD
Board-Certified Orthopedic Surgeon
Specialty: Sports Medicine & Joint Replacement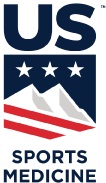 Graduated from Yale University in 1999 where he was captain of the men's basketball team. He then attended UC San Diego School of Medicine, after which he completed his orthopedic surgical residency at the Harvard Combined Orthopedic Residency Program. He received advanced training in sports medicine and knee, shoulder, and hip arthroscopy at The Steadman-Hawkins Clinic in Vail, Colorado where he was an associate team physician for the Denver Broncos and the US Ski and Snowboard Teams.
From 2009 to 2014, Dr. Petit was in private practice in Hood River and The Dalles. He remains an active assistant team physician for the US Ski and Snowboard teams. His practice focuses on the arthroscopic treatment of knee, shoulder and hip injuries in athletes of all ages.
Dr. Petit is one of only a few surgeons in the northwest who is an expert in arthroscopic hip surgery. He also has a very strong background in joint reconstruction including knee and hip replacements, as well as complex shoulder reconstruction. In his free time, Dr. Petit enjoys flyfishing, basketball, snowboarding, and mountain biking.
Steadman-Hawkins Sports Medicine Fellowship, Vail, CO
Knee, Shoulder, and Hip Arthroscopy; Shoulder Reconstruction
Class of 2009
Harvard Combined Orthopaedic Residency Program, Boston, MA
Beth Israel Deaconess Medical Center, Boston, MA
Internship in General surgery, 2003-2004
University of California, San Diego, School of Medicine
Yale University
Research
Yale University, Department of Economics
Senior thesis: Efficiency Gains Derived from Horizontal Integration in the Hospital Industry
Analyzed the current state of the hospital industry, the specific trends and obstacles affecting the horizontal integration wave, and the outcomes of hospital mergers and acquisitions
Steadman Hawkins Sports Medicine Fellowship
Petit CJ, Briggs KK, Ho C, Steadman JR. Prospective evaluation of high field dedicated extremity MRI diagnostic capability for meniscal injuries by age, acuity, and previous surgery.
Submitted for publication
Hospital/Surgical center Affiliations
Legacy Good Samaritan Hospital, Portland, OR
Providence Portland Medical Center, Portland, OR
Northwest Ambulatory Surgery Center, Portland, OR
Plaza Ambulatory Surgery Center, Portland, OR
Harvard Combined Orthopaedic Residency Program
Core-curriculum organizer for Sports Medicine (2006-2008)
Class representative for Residency Review Committee (2005-2006)
University of California, San Diego, School of Medicine
Liaison Committee on Medical Education (2002)
Executive Committee for Admissions (2002)
Senior Student-Mentor (2002)
Coordinator of DOC AIDS program (2000)
Yale University
Yale Varsity Basketball: Letterman (1995-1999), Captain (1998-1999)
Zeta Psi Fraternity: Treasurer (1998), Rush Chairman (Spring 1996)